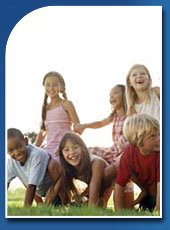 Community Title was established with the needs of the community in mind and therefore our focus is on you and ways we can make the closing process a more enjoyable experience. In order to accomplish our goals, Community Title strives to maintain standards that exceed those of the competition by offering professional services, affordable prices and a friendly staff. In addition, Community Title has much more to offer such as:
Family Friendly Closings
Flexible Hours: Community Title understands the busy schedules faced by many and therefore Community Title offers extended evening hours and Saturday closings to accommodate your needs.
Children are Welcome: Families with children are often faced with difficulty in satisfying childcare needs during closing and therefore Community Title offers a playroom to entertain children of all ages.
Beverages: Community Title offers complimentary beverages for all of our guests.
Charitable Giving
Community Title greatly appreciates its patrons and in order to further support the community beyond the reach of the closing table Community Title is committed to supporting local charitable organizations.
Contract Preparation
In the event you elect to sell your home without the assistance of a real estate agent, Community Title's staff real estate attorney can prepare a purchase and sale agreement tailored to meet your needs.
Free Closing Consultation
In order to ensure that your closing experience is as smooth as possible, one of the friendly staff at Community Title is available to meet with you to discuss the closing process and answer any closing questions and/or concerns you may have.
Help Community Title support the community by
letting us handle your next real estate closing!